We look forward to showing you this wonderful, magical, Castle that we support.

Usk Castle nestles on a promontory overlooking the lovely town of Usk, hidden from sight most of the time, but just waiting for you to explore the ruins.

We do all we can to raise the profile of the Castle and to enable as many people as possible to learn more about and enjoy the Castle, its environs and its long history.
The Humphreys family has decided to close the castle to general visitors. However it will still be open to Usk Castle Friends and their guests. Your Committee regrets that this decision has had to be made but fully understands the reasons for it.
See Usk Castle visiting information ...
Usk Castle Contact Information:- 01291 672563 info@uskcastle.com

Further information on the How To Join page.

We look forward to seeing you at the castle and at one or more of next year's events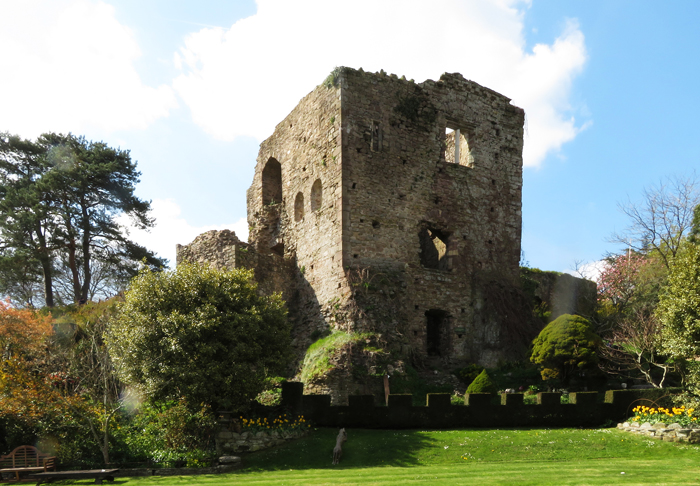 Castle Location

The lane to the castle is opposite the Fire Station on Castle Parade NP15 1SD, off the road leading east out of Usk to Monmouth and Raglan, and goes up hill to a small car park. Walk up towards the stone archway, where you will see a kiosk on your right.

Usk Castle web site:- www.uskcastle.com
---
Usk Castle Friends Newsletter: - Summer 2020


---